My Children's Book Library, Post.
We are in love with Ricky Martin, children book Santiago the Dreamer in Land Among the Stars.

The kid-friendly tale — which will also be

available in Spanish

— is about a young boy named Santiago, who struggles with self confidence after he doesn't land the lead role in his school's play. Heavily influenced by his own childhood, Martin hopes his book "inspires young readers to believe that dreams woven from their imaginations can become reality."
On the same day, the ecstatic singer also gave fans a sneak peek of an uplifting quote from the book. "When you reach for the moon … sometimes you land among the stars.' – Santiago The Dreamer,"
I think I will purchase this book for my step daughter.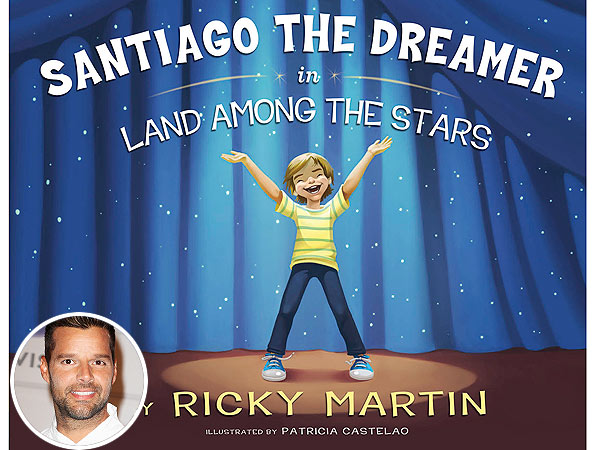 xoxo
Fashion Mom Always In Heels