Picture of the day!
The beauty of becoming a mother!! Love my pregnancy shoot.
xoxo
Fashion Mom Always In Heels
Posted by

Griselle
at 11:13 PM
No comments:


Great interview from Kim Kardashian, regarding her dad Bruce Jenner.
Love how their family supports one another, this is how it should always be. We wish him well.
xoxo
Fashion Mom Always In Heels
Posted by

Griselle
at 11:29 AM
No comments:


I am sure most of us watched the Bruce Jenner special that aired Friday April 24, 2015. where Bruce, confirmed he is in the processes of transitioning into a women.
It takes courage to come on national television and inform the world of his most inner secret, he lived with for so many years. Here is what he shared with us.
"For all intents and purposes, I am a woman," he told Sawyer. "I was not genetically born that way and as of now I have all the male parts... But I still identify as female." he also went on and said
He said this is the last time he will be known as Bruce Jenner - but didn't reveal a new name yet.
"My whole life has been getting me ready for this. It's not just the last few years, as they've been treating me, as a joke," Jenner said, referring to the heavy tabloid press, which has surrounded him. "My whole life has prepared me for this moment so I want to take advantage of it and do the right thing."
The Friday night sit-down is the final TV spot Jenner will appear as "Bruce." He said from now on, he will continue his life as "myself." Wiping away his tears, he said, "Bruce lives a lie…she is not a lie. I can't do it anymore."
He also went on to say that he is not gay. He went on to explain that he still is and always was attractive to women.
This is what he said about his family.
Revealing that first person he told his secret to was his first wife Chrystie Crownover, Jenner said, "sexuality was totally different than what my issues were. I always felt heterosexual." He told Crownover that he was cross-dressing, recalling, "I had bigger issues than just cross-dressing."
His second marriage to actress Linda Thompson, whose previous partner was Elvis Presley, dissolved because of his issues and pain. "My gender was a big part of the breakup."
When he told his mother, Jenner said that he assured her she did not do anything wrong. It's just how he was born. He's always been this way, and everything will be fine.
Why didn't Jenner come out as transgender earlier in life? He explained he could not bear to tell his children, or face the media firestorm. (Jenner has six biological children, plus the four Kardashians, whom he parented for more than 20 years, and still identifies as their father.)
"'You've just got no guts'" is what Jenner would tell himself for years, as he had not come out as his true self. He continued to cross-dress, and admits he would wear dresses and walk around in public because he felt trapped in the wrong body.
Jenner also said he had been taking hormones for years so he had a "good 36B," referring to his breasts. He was also cross-dressing, and the Kardashian mogul knew of the habit — but was not aware of the deep-rooted extent of his torment.
"I loved Kris. I had a wonderful life with her. I learned a lot from her," Jenner said of his ex-wife.
How did Bruce tell his children,
The first child Jenner told was his middle son, Brandon, whose mother is Thompson. "You could tell it was very difficult for him," his son said, realizing that the moment was harder for his father than for him. "It's tragic."
"The first thing I thought was, 'Oh, it finally makes sense,'" said Brody, who starred on MTV's "The Hills." Jenner's youngest son, his mother is also Thompson.
His oldest son, Burt, whose mother is Crownover, recalled thinking when he was younger that he would never see his father again. But his daughter with Crownover, Casey, reminisced on the time when Jenner assured her he would never go away and would always be her dad.
Jenner revealed Kim was the first he told of the Kardashian/Jenner clan, after she found him wearing a dress.
"Kimberly has been by far the most accepting and the easiest to talk to about it," Jenner said, sharing a story from a surprising source: Kardashian West's husband, rapper Kanye West, who helped his wife understand that Jenner is finally coming into himself, which is nothing but positive.
"They all cried," Jenner said of the famous siblings. "Mainly because they don't want anyone to hurt dad. They're very protective of me, especially Kendall and Kylie."
Khloe took the news the harshest, Jenner said. "She's had a lot of losses in her life." He added she fears she will lose him, as her father. "I can't argue that point, but I'm not going anyway. I'm still going to be here for you," he's tried to explain to her.
Kourtney, the eldest of the three Kardashian sisters, took the news well, but is concerned about her children — she has three with her partner Scott Disick, who is another "KUWTK" cast member.
"All of the girls, it's tough on them," Jenner disclosed to Sawyer.
"If this is the only problem I have in life, I've got it made," he said, finally looking happy and carefree. "I've got my health, I've got my children, I have family, I have seven grandchildren now. I'm excited about the future to do some real good in the world."
He concluded, "This is my cause in life. This is why God put me on this earth — to deal with this issue."
The family seems to be very supportive of their dad. It is not an easy thing to digest but I command the family for standing by his side. We should be able to live our own life and have our own story!
Fashion Mom Always in Heels
Posted by

Griselle
at 9:33 AM
No comments:


Wednesday, April 22, 2015
Celebs Out & About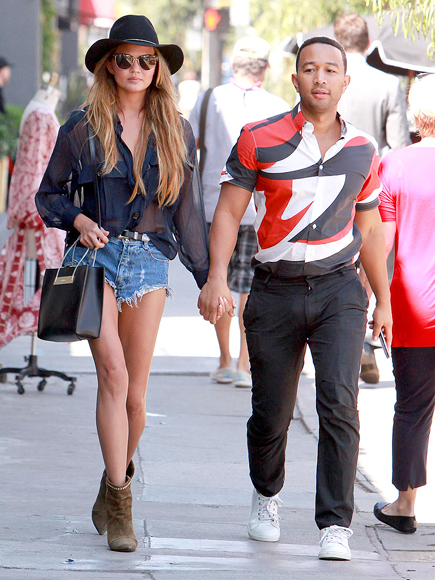 Love me some John
Kim Kardashian airport outfit. She always knows how to do it!!
We love our Gisele Bundchen
Ashley and her husband Evan, working out together!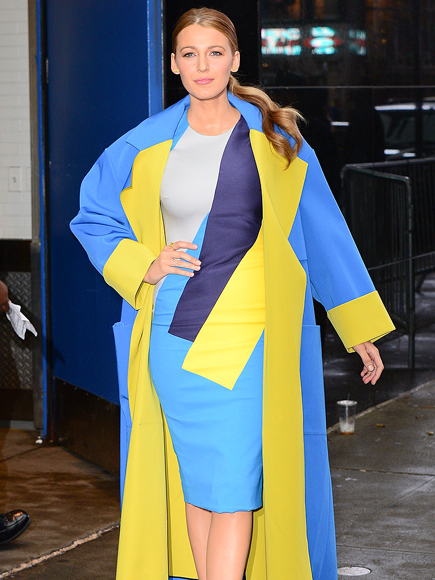 The new mom Blake Lively, looks beautiful in her matching dress and coat combo.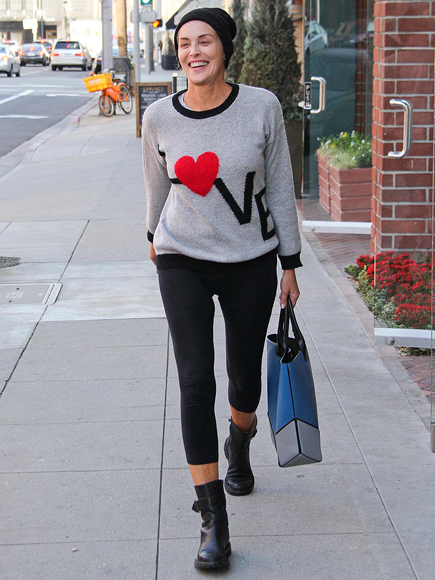 Sharon Stone, looking beautiful , while running errands in Beverly Hills
Kanye, the one people love to hate. I must say he has grown on me and I like him. He speaks his mind and I love that.





Fashion Mom Alaways In Heels



Posted by

Griselle
at 9:57 AM
No comments: