ABC News had an article regarding Celeb Baby Strollers: What It Says About Mom. I thought it was great to share.
It's the most important baby-equipment choice a mom-to-be makes: the all-important baby stroller. After all, the stroller says a lot more about the mom pushing it than it does about the baby inside. Celeb moms make very different choices about what they use to move their most precious cargo so ABC News checked in with Leslie Venokur, one of the founders of
Big City Moms
, to find out what a stroller tells us about the celeb pushing it.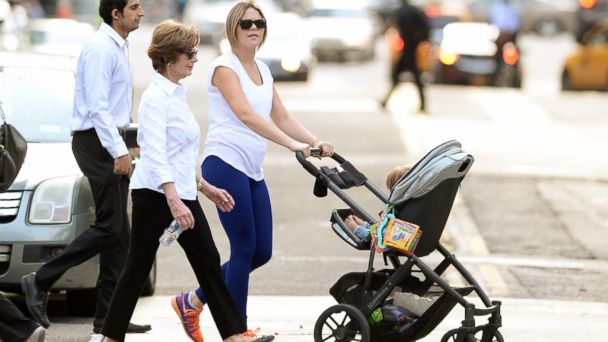 Jenna Bush Hager's Uppa Baby Vista
It appears Jenna Bush Hager also loves the practicality and versatility of Uppa Baby. Here, she takes a walk along the Hudson River in New York City with mom Laura Bush and her baby daughter, Margaret Hager on May 20, 2014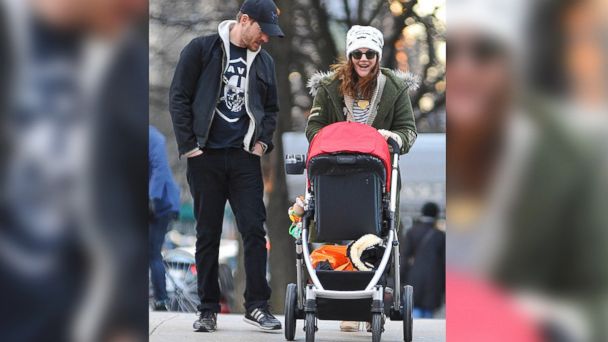 Drew Barrymore's Uppa Baby Vista
"The Uppa Baby Vista is such a practical stroller. Drew Barrymore is so relatable to so many moms - she is like the girl next door - so its no wonder that she uses the Uppa Baby Vista," Venokur said. "It has a huge basket underneath which is perfect for all of Drews walks to the farmers market or a trip to the park with her mom friends. And the additional seat option or adding the "piggyback" ride on accessory is perfect for big sister Olive to stroll with as well."
Cost: $730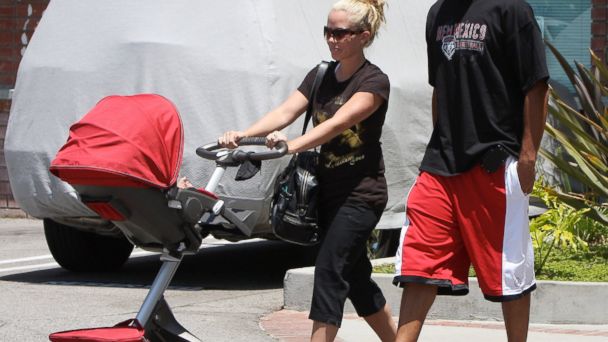 Kendra Wilkinson's Stokke Xplory
Kendra Wilkinson and Hank Baskett welcomed their second child last week. They are already parents to son Hank Baskett IV, now 4. But before Hank was walking, Wilkinson used the Stokke Xplory to wheel him around -- something she may use again for
their baby girl
.
"Kendra needs a stroller that works for both herself and Hank," Venokur said. "Kendra is so petite and Hank is so tall! The Xplory is a great choice for them as the handlebar is adjustable and can accommodate both of them. The storage on this stroller is not ideal -- but Hank can just do all the heavy lifting! Also, Kendra is a bit of a flashy person -- she loves to be noticed -- and this stroller does turn heads..because of both look -- and the price point."
Cost: $1100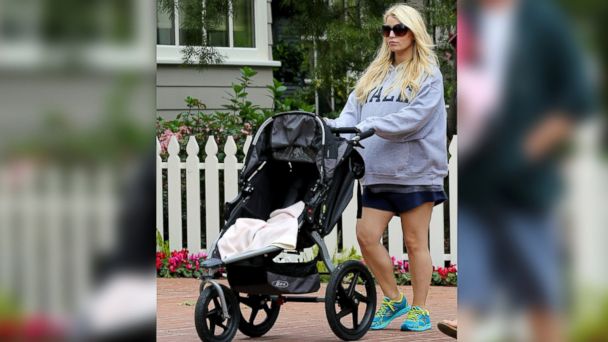 Jessica Simpson's BOB Revolution.
With Jessica's new "being the healthy/fit mom" as a role model for other moms, the revolution is a great choice for her. It's perfect for jogging and not too cumbersome so she can use it as an everyday stroller," said Venokur.
Cost: $400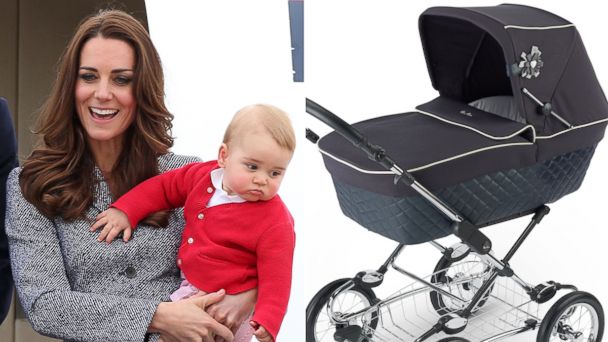 Kate Middleton's Silver Cross Inglesina
"The Silver Cross Pram is the ultimate luxurious "pram" fit for a king," Venokur said. "It's a great stroller choice for a nice quiet stroll in the park. It's not practical for someone that has to lift, fold, and walk far distances with - but just looking at the silver cross pram - you think royalty - it's classy looking - the exact stroller that if you were painting a picture of a mom strolling a baby."
Cost: $1400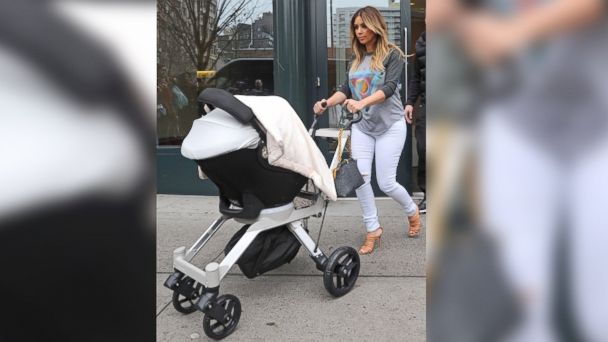 Kim Kardashian's Orbit Baby G3
"Kim is a mom on the go, in and out of cars and planes," said Venokur. "The Orbit G2 infant system is the ideal stroller choice for someone that travels often as the car seat docks off the stroller into the car without any fuss. Add in the "paparazzi shield" that hides baby North from the cameras and its the perfect stroller for Kim."
Courtesy of abc
xoxo
Fashion Mom Always In Heels.